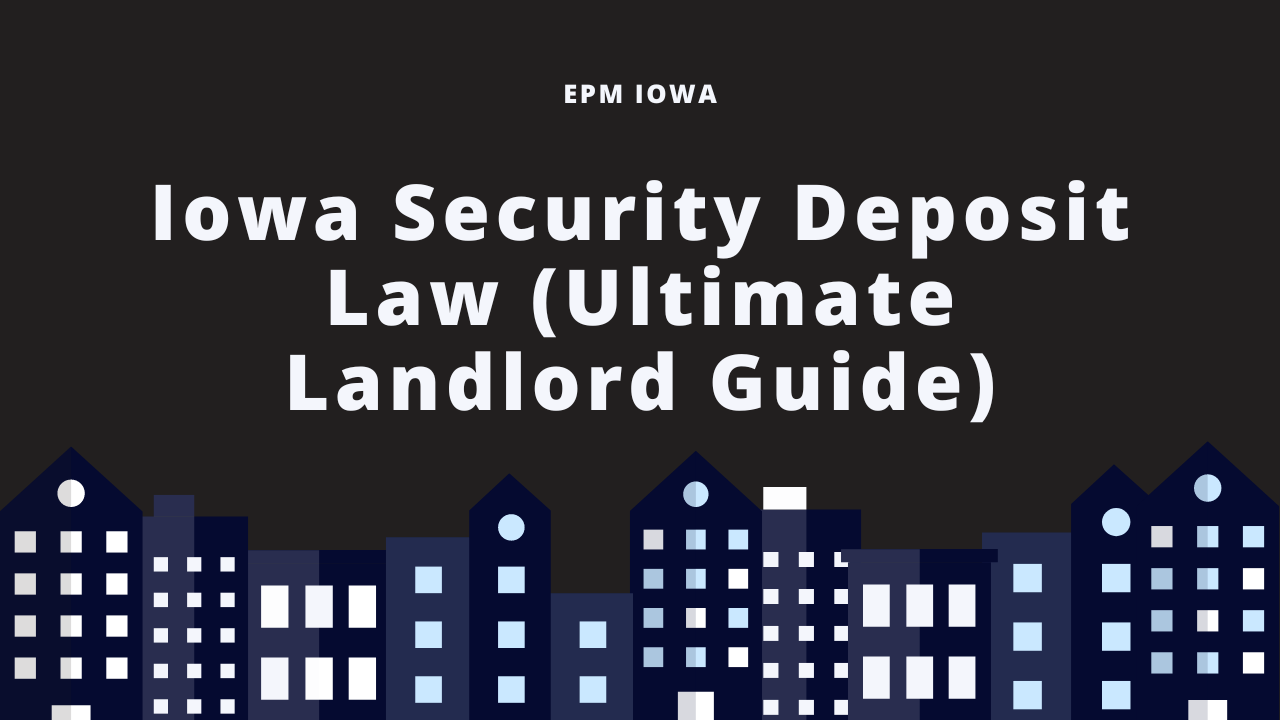 As a landlord, you want your property to be taken care of by tenants like it's their own. This isn't always the case, however, as some tenants may not be able to consistently uphold their responsibilities during their stay.
Collecting a security deposit when your tenants move-in is a good idea so that you have an assurance that in the event they fail to fulfill their duties, you can use it to:
Cover for missed rent payments or other funds due to the landlord: One of the common issues faced by a landlord is missed payments. Even if it's listed in the lease agreement, some tenants still fail to pay rent on time. If this happens, Iowa landlords can use the security deposit to cover unpaid rent.

Pay for property repairs due to excessive damage: As a rule of thumb, normal wear and tear is exempt from these costs. Damages to property due to negligence or carelessness include holes on the wall, burns on furniture, pet stains on carpet, and unauthorized wallpaper.

Pay for deep cleaning: Tenants are expected to leave the property the same way they moved into it. Unfortunately, not all renters will do so. In cases where tenants leave behind excessive filth that needs deep and thorough cleaning, landlords can legally use the security deposit to pay for the cleaning services.
Guide to Iowa Security Deposit Law
As an Iowa landlord, you must be well-versed with the state laws that regulate the collection and return of security deposits.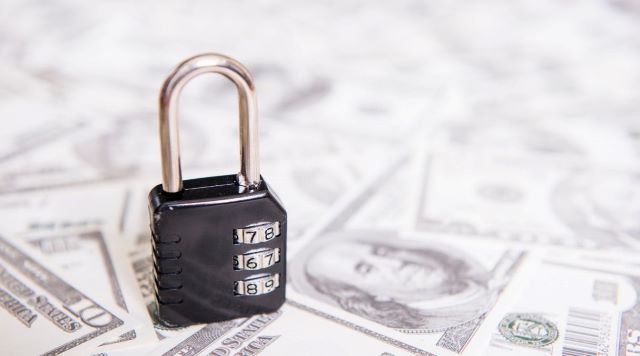 1. Iowa Security Deposit Limit
The maximum security deposit amount an Iowa landlord can collect must be equal to two months' rent. Additionally, Iowa state law allows a landlord to ask for a separate pet deposit. Service animals used by people with disabilities are exempt from this.
A tenant with a disability is protected by the Fair Housing Act and must not be required to pay for the pet deposit fee. The tenant is, however, liable to pay for any property damage caused by the service animal during the tenancy period.
2. Storing a Tenant's Security Deposit
Under Iowa law, landlords are required to store security deposits separate from the landlord's personal or other funds. It's required by law that the security deposit be held in a trust account, or saved in a savings and loan association, bank, or credit union insured by any federal government agency.
3. Written Notice After Security Deposit Receipt
Iowa state law doesn't require a landlord to provide a receipt for the security deposit.
4. Reasons to Withhold a Tenant's Security Deposit
Under Iowa law, a landlord may withhold a security deposit or a portion of it to regain access to and/or restore the property back to its move-in condition.

Scenarios where a landlord can withhold a security deposit include:
Tenants failing to pay rent

Tenants failing to pay for utility bills and other fees included in the rental agreement

Landlords compensating for expenses incurred in regaining access to the property

Landlords paying for repairs and/or deep cleaning due to property damage caused by tenant abuse or negligence
5. Walk-Through Inspections
A landlord and tenant may agree to and schedule a walk-through inspection, but Iowa landlords are not required by law to perform a move-out walk-through inspection of the property.
6. Security Deposit Refund in Iowa
In Iowa, a landlord is given 30 days to give back the deposit. The 30 days starts at the date of termination of the tenancy, per the lease, and receipt of the tenant's mailing address or delivery instructions.
If you withhold the security deposit, you're required to send a withholding notice detailing why the security deposit is withheld and an itemized list of the reasons for the deductions, including the fees associated with it. This must be mailed to the tenant's new mailing address.
Tenants are required to provide the landlord a forwarding address within one year from their move out date. If they didn't provide a mailing address within the given timeframe, they forfeit their right to receive the security deposit or the itemized receipt.
If the landlord fails or simply refuses to send a written notice and/or refund the security deposit within the 30-day timeframe, the tenant may receive up to double the amount of the security deposit, plus any legal fees required by court if the deposit is withheld in bad faith.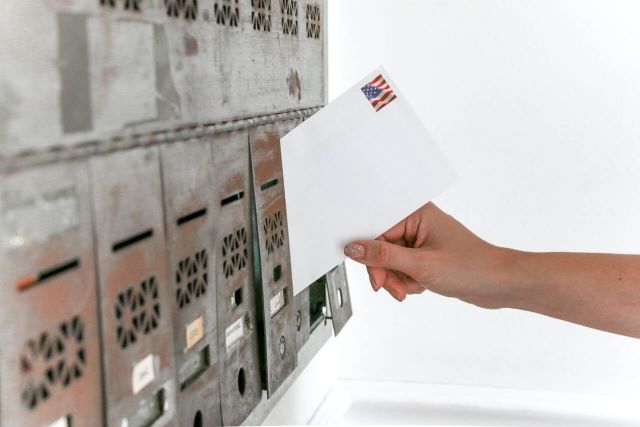 The landlord forfeits the right to deduct any amount from the security deposit and must return the full deposit. The tenant also has the option to take the dispute to small claims court if the limit is under $6,500.
7. Change in Property Ownership
The new property owner is responsible for the security deposit if the landlord doesn't return the deposit to the tenant, except if the tenant disagrees with the stated security deposit amount transferred within 21 days after receiving the written notice.
The new property owner's responsibility is limited to returning the security deposit amount presented in the notice. The notice should contain a stamped envelope addressed to the new owner according to the IA Code 562A.12 (6).
Conclusion
As a property owner, it's important to keep up with Iowa rental laws in order to protect both yourself and your tenants. If you have questions, or are unsure about how to ensure that your property adheres to Iowa laws, hire the services of a knowledgeable property management company!
At EPM Iowa, we're equipped to handle all of your property management needs. Contact us today to get started!
Disclaimer: This blog should not be used as a substitute for legal advice from a licensed attorney in your state. Laws change, and this post might not be updated at the time of your reading. Please contact us for any questions you have in regards to this content or any other aspect of your property management needs.